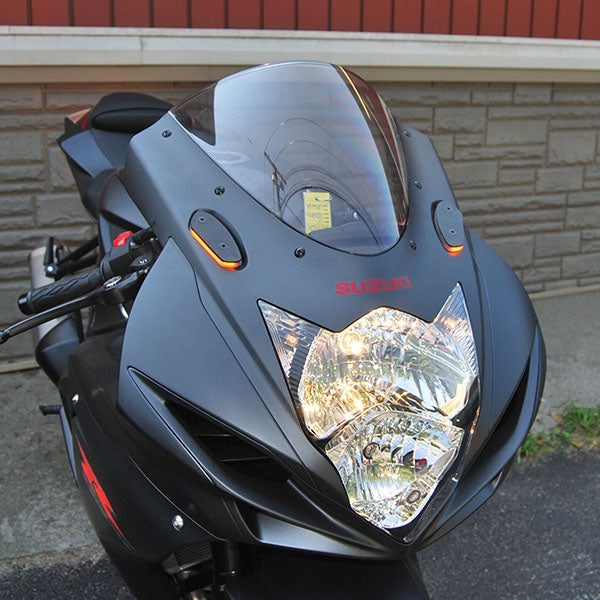 Suzuki GSXR 600/750/1000 Mirror Block Off Turn Signals (2006 - 2016/17)
Looking to remove your stock mirrors? NRC now offers PLUG & PLAY mirror block off LED turn signals for the GSXR 600, 750, and 1000 models. These fit the model years listed below:

GSX-R600 (2006-2017)
GSX-R750 (2006-2017)
GSX-R1000 (2005-2016)

These signals mount flush to the same location the mirrors were, providing a sleek looking replacement.
Save time on the install and more time riding with our line of plug & play accessories.
Please email or call us for return information:
New Rage Cycles
485 Route 6
Mahopac, NY 10567

info@newragecycles.com
914.339.2929
Thank you!